Our vision
---
"We want to support the persons who hold our future in their hands.
To this end we equip teachers and students with the digital tools of today – Virtual Reality.
We consider Virtual Reality as an instrument for equal opportunities."

---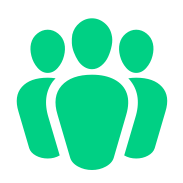 Our team
The core team consists for the moment of the two founders Charles and Michael. Whereas Charles
keeps an eye on the development of the company, Michael takes care primarily about the technical part.
---
Charles Melchior

Co-Founder
Charles believes in the power
of the interaction between digital technologies
and team work to acquire new knowledge
and competences.

Michael Seitz

Co-Founder
Michael strives for a fundamental
improvement of the world through
a correct and ethical use of technology.